MARELAC Solvent-Based 750ml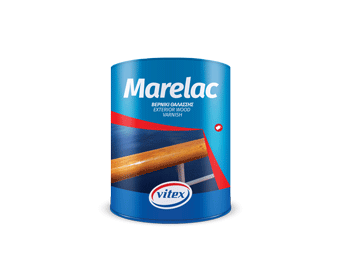 Availability:
Not in stock
*If there are any issues with item's stock, one of our representatives will contact you
Solvent-based, clear, one component, polyurethane varnish, suitable for wooden surfaces exposed to adverse weather conditions. It is ideal for boats, yachts, ships, window frames and wooden furniture.
Additional Information
Description
It has excellent application properties, high gloss as well as very good elasticity and hardness. It contains UV filters with light stabilizers HALLS to protect wood from the damaging effects of sunrays and from extreme weather conditions.
SURFACE PREPARATION
Surfaces should be smooth, clean and dry, free from grease or resins and abrased. On new wooden surfaces apply one coat of Vitex's preservative DIAXYL DECOR (coloured or colourless) and then 2 coats of MARELAC. For previously varnished surfaces apply one coat of MARELAC.
COLOURS
It is available colourless in gloss finish.
​